When staying at Matachica Resort and Spa you can experience several great aquatic activities. A popular favorite is snorkeling at the Hol Chan Marine Reserve and Shark Ray Alley. Your group or private tour will be led by one of our experienced and licensed captains, departing from the main dock at Matachica.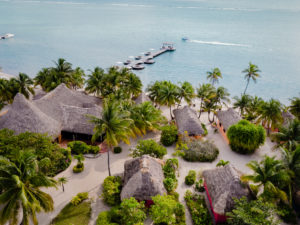 Hol Chan (Mayan for "Little Channel") centers around a channel created by the natural cut through the largest living barrier reef, with a maximum depth of around 20 feet. The vibrant marine community is home to various coral formations and aquatic life. Over 160 species of fish have been recorded. At least 2 species of dolphins have been spotted among the West Indian Manatee, making up the aquatic mammals found in the reserve. Collect wonderful memories as you swim next to smiling sea turtles, race against majestic stingrays and be surrounded by various species of friendly fishes. 
     Then, get up close and personal with friendly nurse sharks on the second stop of this thrilling tour, Shark Ray Alley. Here your captain carefully chums the water, inviting the curious giants to the surface for all to see. Get those cameras ready, as the sheer amount of harmless sharks surrounding the boat in minutes is truly a great and memorable spectacle.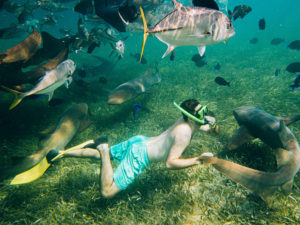 Hol Chan and Shark Ray Alley are among the most popular diving destinations of Belize. Shark Ray Alley was once a local fisher-man's spot for cleaning the day's catch, which filled the waters with tasty morsel, perfect for attracting the attention of nurse sharks and rays. Soon after, local divers began actively feeding the creatures, allowing them to return in packs for a reliable meal in exchange for awesome photographs and memorable experiences. 
     Hol Chan and Shark Ray Alley continue to be protected reserves off the coast of Belize, managed by the Hol Chan Marine Reserve Trust Fund Committee. This ensures coral formations are well preserved, while allowing tourist services and opportunities for education and research within the park. Take the dive with Matachica, and explore beauty in abundance found in the Hol Chan and Shark Ray Alley Marine Reserves. Your impressions and experiences will be fond memories of two of the many stunning spots in this diverse and adventurous country, Belize!